USA Gymnastics announces dates and locations for invitationals participating in 2022 Nastia Liukin Cup Series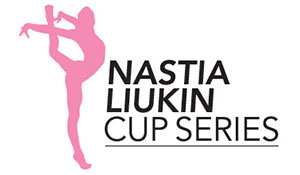 INDIANAPOLIS, September 21, 2021 – The 20 invitational meets comprising the 2022 Nastia Liukin Cup Series are set. These events will feature some of the best USA Gymnastics Women's Development Program Level 10 gymnasts from across the United States as they compete for a spot at the 13th annual Nastia Liukin Cup.
For 2022, the Cup field will expand to 40 gymnasts. These athletes will be determined through performances at the invitationals in the series, and a total of 20 junior and 20 senior gymnasts – one each per invitational – will advance. Senior athletes must be 16 years of age or older, and junior athletes must be 15 or younger.
The invitationals participating in the 2022 Nastia Liukin Cup Series are listed below. Should any of these events be cancelled due to the ongoing pandemic, the allotted qualification spots will be awarded to the participating invitational remaining on the calendar that is geographically closest.
Brestyan's Invitational, Boston, Mass., Jan. 7-9
California Grand Invitational, Anaheim, Calif., Jan. 7-9
Chow's Winter Classic Invitational, Des Moines, Iowa, Jan. 13-16
Coaches Spectacular, Covington, Ky., Jan. 14-16
Kim Zmeskal's Texas Prime Meet, Irving, Texas, Jan. 14-16
Lady Luck Invitational, Las Vegas, Nev., Jan. 14-16
Star Struck Invitational, Atlantic City, N.J., Jan. 14-16
Tampa Bay Turners Invitational, Palmetto, Fla., Jan. 14-16
Circle of Stars, Indianapolis, Ind., Jan. 21-23
Houston National Invitational, Galveston, Texas, Jan. 20-23
UGA Invitational, Tinley Park, Ill., Jan. 21-24
Alamo Classic, San Antonio, Texas, Jan. 28-30
Atlanta Centennial Classic, Atlanta, Ga., Jan. 28-30
Arizona Sunrays Classic Rock Invitational, Phoenix, Ariz., Feb. 4-6
Classic Spectacular, St. Paul, Minn., Feb. 4-6
Greensboro Gymnastics Invitational, Greensboro, N.C., Feb. 4-6
Pikes Peak Cup, Colorado Springs, Colo., Feb. 4-6
WOGA Classic, Frisco, Texas, Feb. 11-13
Elevate the Stage, Tolego, Ohio, Feb. 18-20
Magical Classic, Orlando, Fla., Feb. 19-20
The date and location of the 2022 Nastia Liukin Cup will be announced separately. Past sites include 2021, Indianapolis, Ind.; 2020, Milwaukee, Wis.; 2014 and 2019, Greensboro, N.C.; 2018, Hoffman Estates, Ill.; 2016 and 2017, Newark, N.J.; 2015, Arlington, Texas; 2010 and 2013, Worcester, Mass.; 2012, New York City; and 2011, Jacksonville, Fla.
The Nastia Liukin Cup Series was started in 2010 by 2008 Olympic all-around gold-medalist Nastia Liukin. Gymnasts who compete in the 2022 Nastia Liukin Cup will receive a Nastia Liukin-designed warm-up and competition leotard, along with a warm-up from GK Elite, and will have the opportunity to meet Liukin onsite at the event.
Background information
Nastia Liukin. At the 2008 Olympic Games in Beijing, Liukin's total of five medals tied the U.S. gymnastics record for most medals in one Olympic Games. Liukin's Olympic medals are: gold – all-around; silver – team, balance beam and uneven bars; and bronze – floor exercise. Liukin was the third of five U.S. women to win the Olympic all-around crown. She also won nine World medals in her career. In 2018, she was inducted into the International Gymnastics Hall of Fame, and in 2019, she was named to the U.S. Olympic and Paralympic Hall of Fame. Liukin has graced many magazine covers and appeared on various shows, including "Gossip Girl," "Make It or Break It," and the feature film, "Stick It." Liukin was a contestant in the 2015 spring edition of "Dancing with the Stars" and was the grand marshal for the 2015 Indianapolis 500. She currently serves as a gymnastics analyst for NBC Sports and is a founder of Grander, a global community for the next generation of female athletes that provides access to the people who inspire, resources to help achieve dreams, and communities of like-minded people with similar ambitions. Liukin was coached by her father, Valeri, who has four Olympic medals from 1988 including two gold.
USA Gymnastics. Based in Indianapolis, USA Gymnastics is the national governing body for gymnastics in the United States, encompassing seven disciplines: women's gymnastics, men's gymnastics, trampoline and tumbling, rhythmic gymnastics, acrobatic gymnastics, gymnastics for all (a.k.a. group gymnastics) and, most recently, parkour. USA Gymnastics sets the rules and policies that govern the sport of gymnastics, including supporting the U.S. Gymnastics Teams for the Olympics and World Championships; promoting and developing gymnastics on the grassroots and national levels, as well as a safe, empowered and positive training environment; and serving as a resource and educational center for the more than 200,000 members, clubs, fans and gymnasts throughout the United States. The organization is deeply committed to creating a culture that encourages and supports its athletes and focuses on its highest priority: the safety and well-being of athletes and our community.