USA Gymnastics announces participating invitationals for 2022 and 2023 Nastia Liukin Cup Series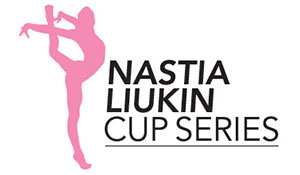 INDIANAPOLIS, May 3, 2021 – USA Gymnastics has announced the invitational meets that will participate in the 2022 and 2023 Nastia Liukin Cup Series. Starting in 2022, the NL Cup Series will feature 20 invitationals, an increase of two from the 18 that participated in previous years.
The NL Cup Series and culminating national competition were launched in 2010 by 2008 Olympic all-around gold medalist Nastia Liukin, and 2022 will mark the 13th annual installment. A total of 20 junior and 20 senior gymnasts will qualify to the Nastia Liukin Cup through their performances at the participating invitationals, which will be held throughout the United States between January 1 and mid-February.
Gymnasts who qualify earn the opportunity to compete in the Nastia Liukin Cup and will receive a training leotard, competition leotard and warmup designed by Liukin in collaboration with GK Elite. Athletes will also have the unique chance to connect with Liukin in person and take part in a special brunch with the 14-time Olympic and World medalist held specially for qualified competitors.
The participating 2022 and 2023 NL Cup Series invitationals are listed below. Dates for these events will be announced at a later time. The official dates and locations of the 2022 and 2023 Nastia Liukin Cups have yet to be determined.
2022
Arizona Sunrays Classic Rock Invitational, Ariz. – Region 1
California Grand Invitational, Calif. – Region 1
Lady Luck Invitational, Nev. – Region 1
Alamo Classic, Texas – Region 3
Houston National Invitational, Texas – Region 3
Kim Zmeskal's Texas Prime Meet, Texas – Region 3
Pikes Peak, Colo. – Region 3
WOGA Classic, Texas – Region 3
Chow's Winter Classic Invitational, Iowa – Region 4
Classic Spectacular, Minn. – Region 4
Circle of Stars, Ind. – Region 5
Coaches Spectacular, Ky. – Region 5
Elevate the Stage, Ohio – Region 5
UGA Invitational, Ill. – Region 5
Brestyan's Invitational, Mass. – Region 6
25th Annual Star Struck Invitational, N.J. – Region 7
Atlanta Centennial Classic, Ga. – Region 8
Greensboro Gymnastics Invitational, N.C. – Region 8
Magical Classic, Fla. – Region 8
Tampa Bay Turners Invitational, Fla. – Region 8
2023
Brestyans Las Vegas Invitational, Nev. – Region 1
Fiesta Bowl, Ariz. – Region 1
Long Beach Open, Calif. – Region 1
Charity Choice Invitational, Wash. – Region 2
Biles International Invitational, Texas – Region 3
Denver Winterfest Classic, Colo. – Region 3
Metroplex Challenge, Texas – Region 3
WOGA Classic, Texas – Region 3
Dragon Invitational, Mo. – Region 4
River City Classic, Neb. – Region 4
Buckeye Classic, Ohio – Region 5
Big Classic, Ill. – Region 5
Jaycie Phelps Midwest Showdown, Ind. – Region 5
Legacy Elite Classic, Ill. – Region 5
Rochester Classic, N.Y. – Region 6
Excalibur Cup, Va. – Region 7
Hill's Maryland Classic, Md. – Region 7
Atlanta Crown, Ga. – Region 8
Presidential Classic, Fla. – Region 8
Sand Dollar Invitational, Fla. – Region 8